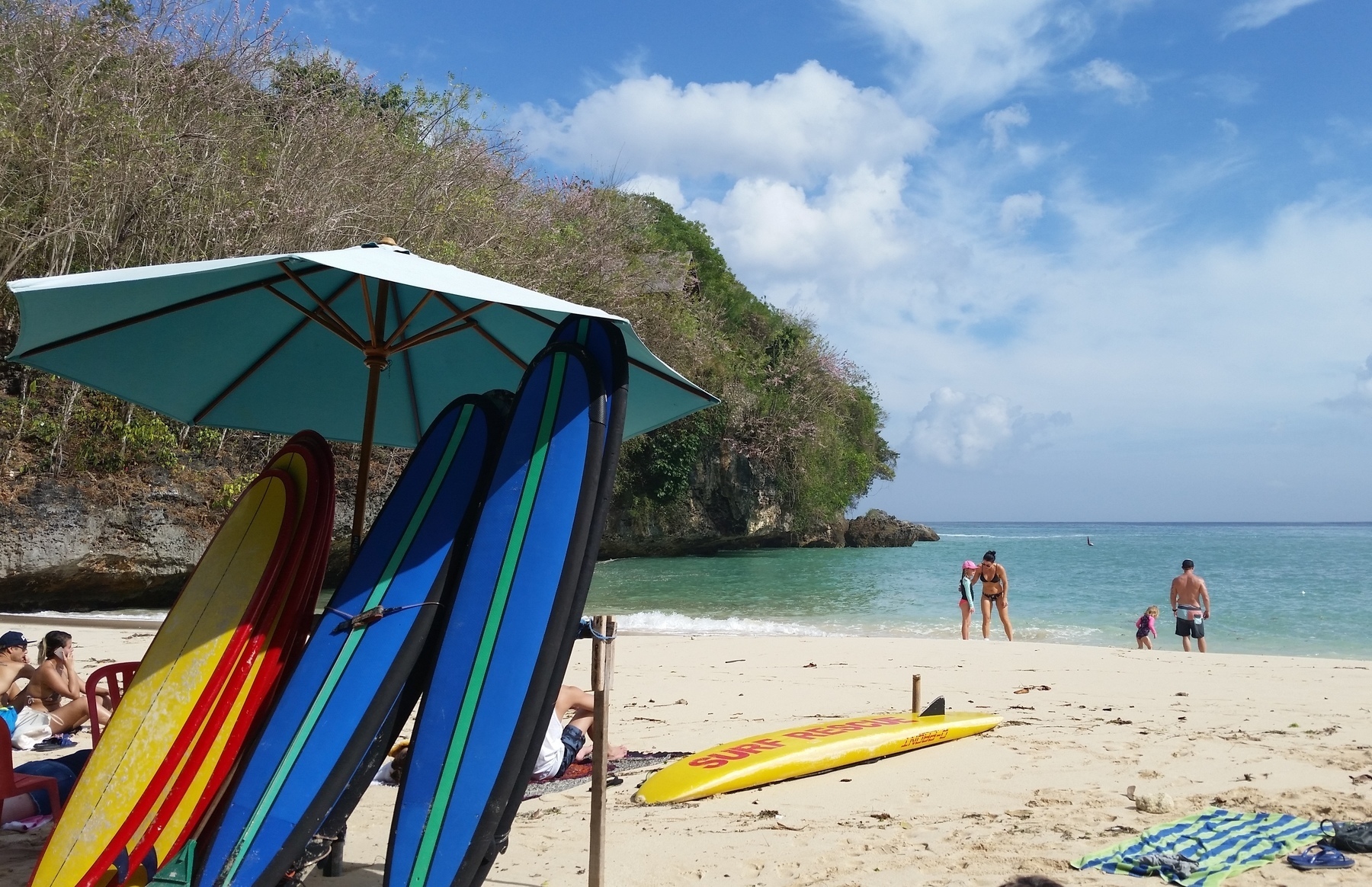 Bali, otherwise known as Instagram heaven, draws in travellers like bees to honey - families, surfers, yogi's and world nomads alike.

But it can be a hit and miss experience for many. So, in true Adventuring spirit (it is such hard work), we decided to take action and investigate, explore and report! Bali was voted one of the most popular tourist destintions in the world, according to TripAdvisor's Traveller's Choice Awards, as reported by Traveller.com.au. Artisan Adventures decided to test the waters again after a few years in between visits. We did it 'family style'!

With its fair share of ups and downs in recent times, this little island gem has become more polished, especially for those prepared to venture a little off the beaten track.

At Artisan Adventures we had a few goals in mind: family friendly, relaxing, culturally educational, lots of nature time, all topped off with a bit of 'mum and dad time'. We managed to tick the boxes successfully! So, what did we get up to?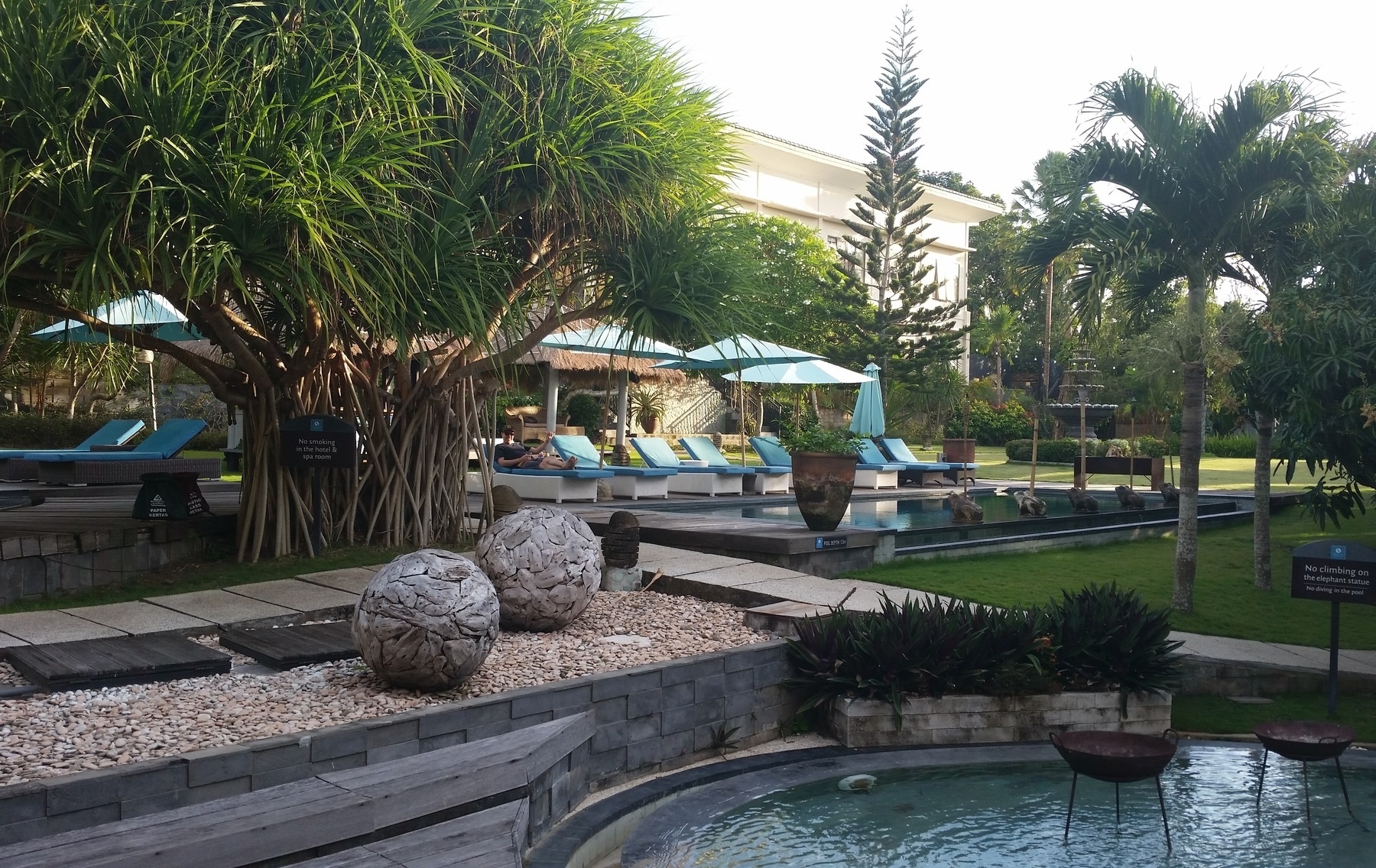 After extensive research, we settled on S-Resorts Bali for our first 6 nights. Located in Pecatu (pronounced 'petch-ah-too'), this hidden oasis is a great base from which to access the best beaches of the Bukit Peninsula. Situated inland, the resort is ideally located to a variety of beaches. Each day a new beach to be explored, to then return back to base for a peaceful afternoon.

We stayed in a Family Suite which is basically like two hotel rooms, one king and one twin, with a private foyer connecting them (a great place to store all the beach gear, surfboards, etc. without clogging up the rooms). Each room had an ensuite, air conditioning and flat-screen tv (which we didn't turn on once!). The location of the bar within eyesight equals parent cocktail time when the kids are settled!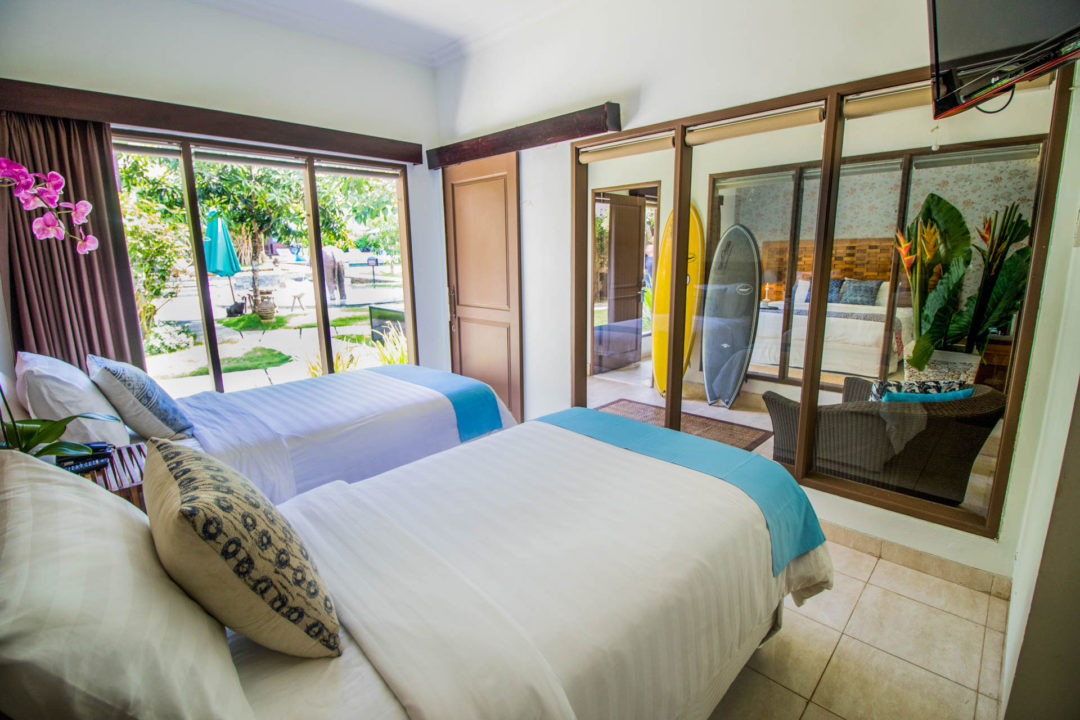 A lovely landscaped pool area is positioned out front with a choice of two pools, as well as a shallow splash pool for the wee ones. Surrounded by the more traditional thatched 'Lumbung' villas and cottages, idyllic is the word that springs to mind. Separated from the main resort area is another pool which is surrounded by the more traditional thatched 'lumbung' villas and cottages and idyllic tropical gardens.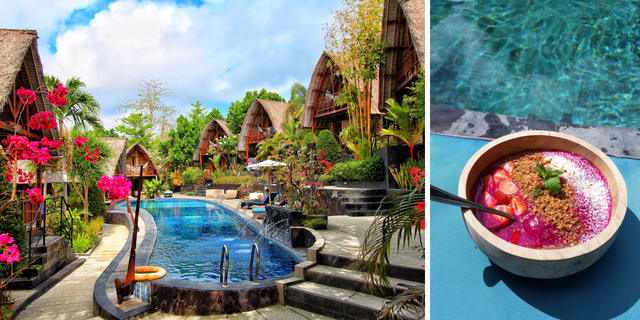 Food and drinks can be enjoyed by the pool, by the bar or in the upstairs restaurant. A small and simple (yet perfectly substantial) breakfast buffet is served each day, and you are always greeted with a big friendly smile from one of the gorgeous staff!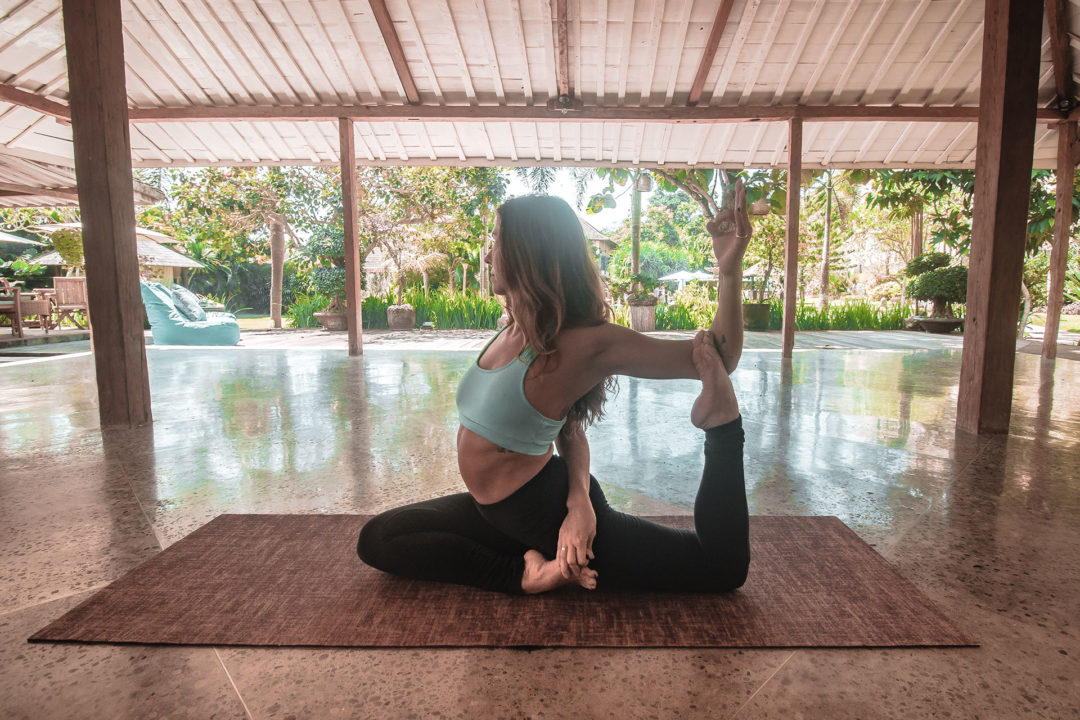 Daily Yoga classes are on each day for those that which to get their stretch on. I took a couple of classes, and I have to say they were some of the best yoga classes I have ever taken. To further enhance this state of bliss, there is an on-site day spa offering a range of massage and beauty treatments.

Surfers of all levels are well catered for, with S-Resorts being a base for The Perfect Wave surf guides. There is also a free twice-daily shuttle to the best beaches: Padang Padang, Uluwatu, Bingin, Dreamlands, and Balangan.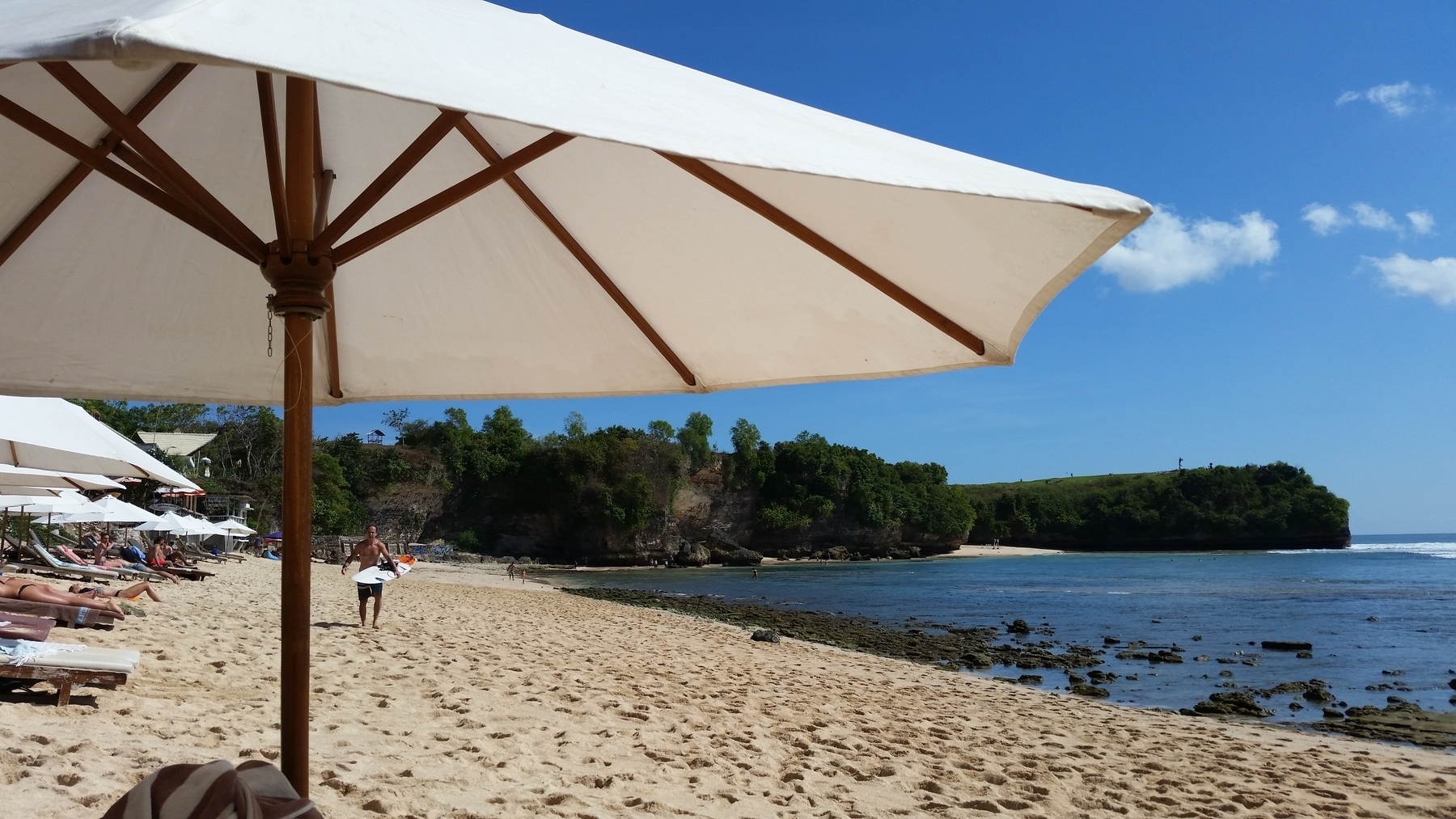 Balangan beach has a traditional, laid-back vibe with sun loungers for hire from the warungs that line the beach. We enjoyed our day here so much that we missed our shuttle bus ride home in favour of watching the sunset as we enjoyed a cold Bintang!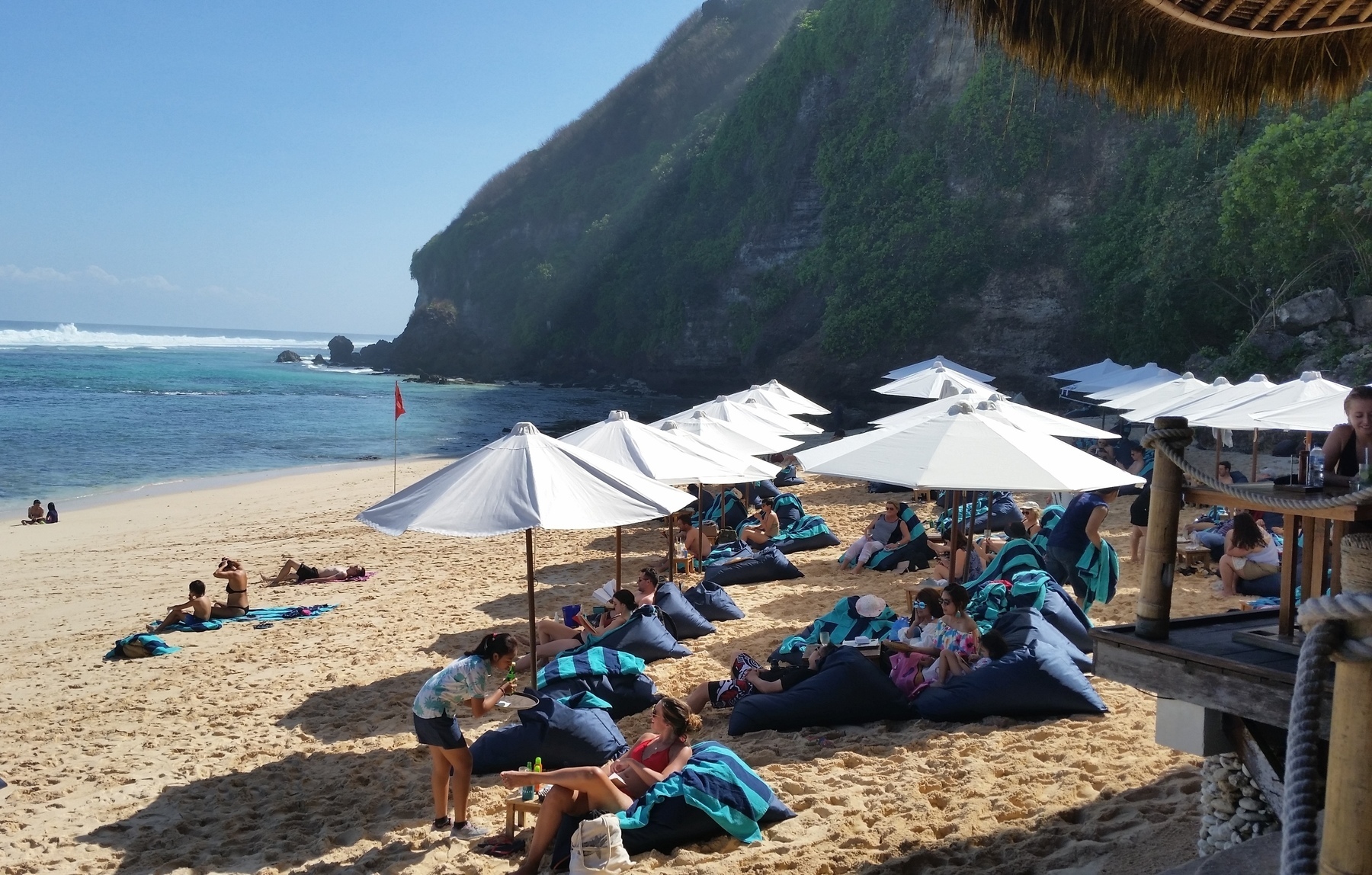 Our visit to Sundays Beach Club located on a pristine, lagoon fringed beach and accessed by cable car from the cliffs above was a highlight. A laid-back vibe, great food, and beverages served up to your comfy sunlounger or beanbag had us loving this private beach club. When the sun goes down, they light a bonfire on the beach as a DJ starts playing (think Café del Mar). Did we mention the free paddleboarding and snorkelling?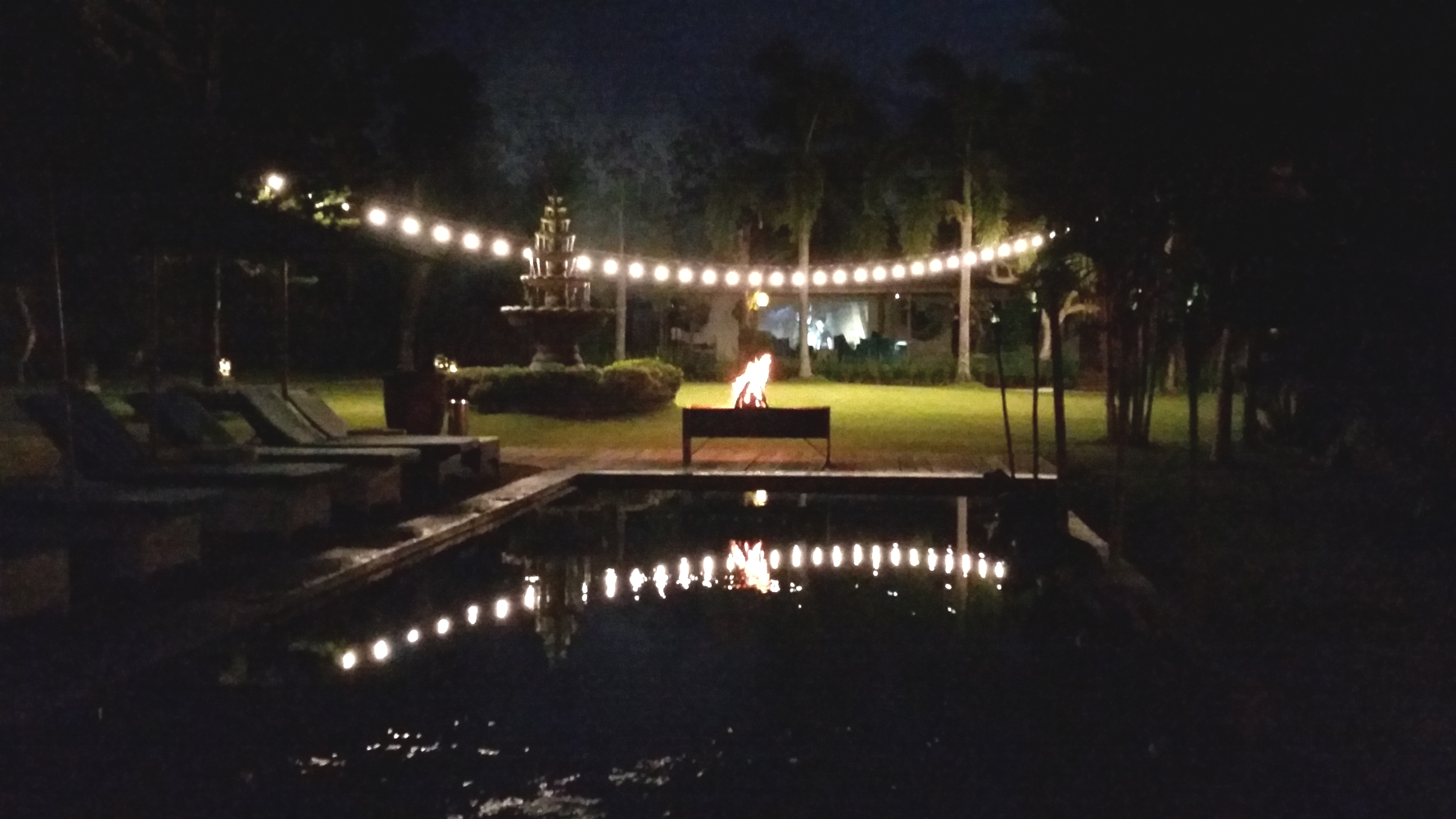 One thing that really impressed me about S-Resorts was just how family friendly it was. Expanses of lush grass were perfect for the kids to run and play on, and in the evenings, if requested, the hospitable resort manager would put a movie on for the kids on a projector in the yoga pavillion. They even served dinner to the kids there while we enjoyed a relaxed dinner for two in the restaurant!

Overall, while I would classify this as a good 3.5 star resort, what is not quantifiable is the 'feel' of a place. We felt relaxed and comfortable here and were sad to leave.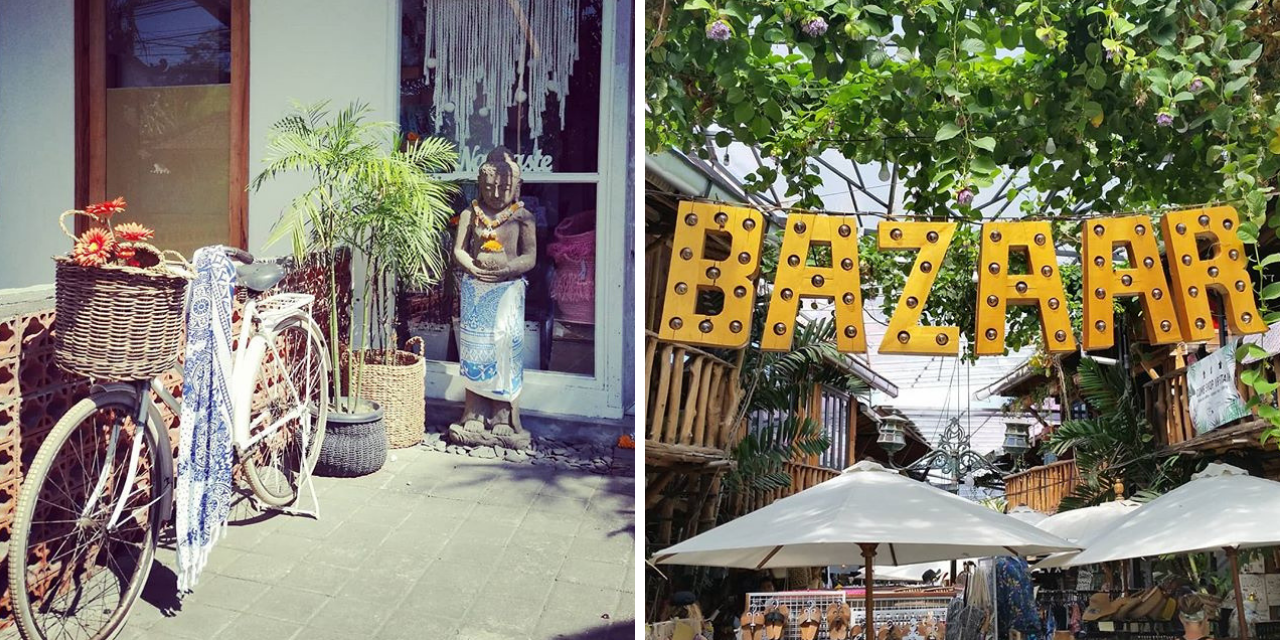 Next stop was Ubud, by private car, with a stop en-route in Canggu. This laid-back village, located between rice paddies and black-sand beaches, has the charm of the Bali of long ago, injected with the hip offerings of the expat community. Wholefood cafes, cute homewares stores, yoga studios, and beachfront bars now complement the surf culture.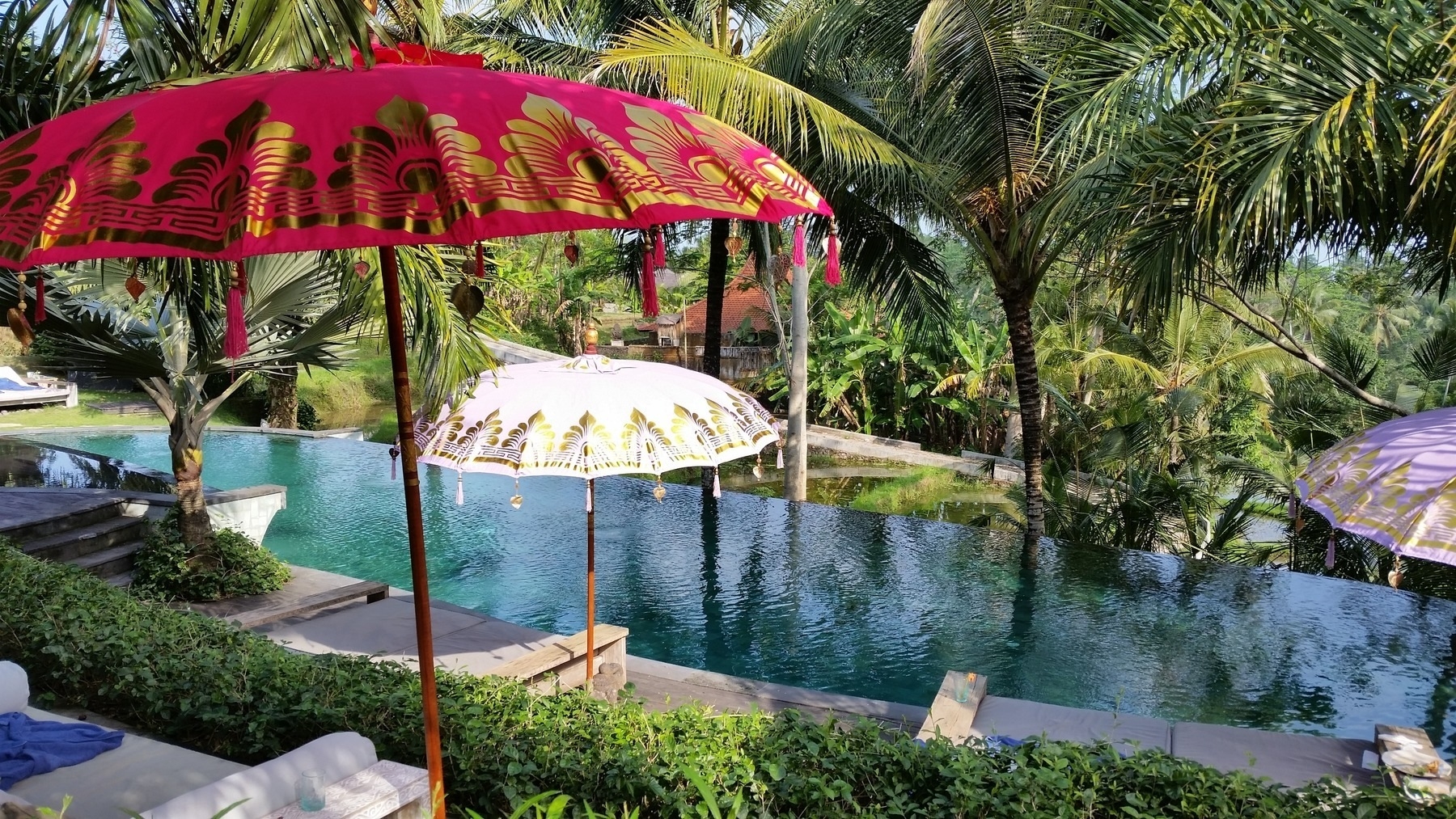 Our home for our final 4 nights was the Blue Karma Resort in Ubud.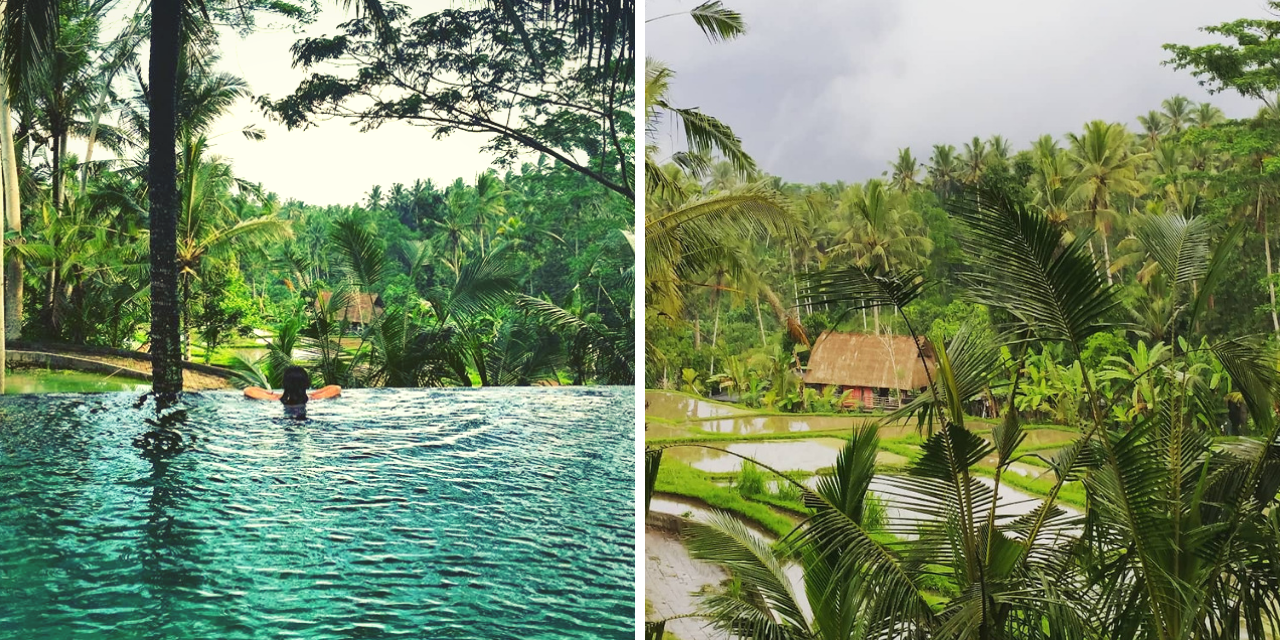 Situated 3.5km from the town center of Ubud, this was a real retreat from the hustle of Ubud town.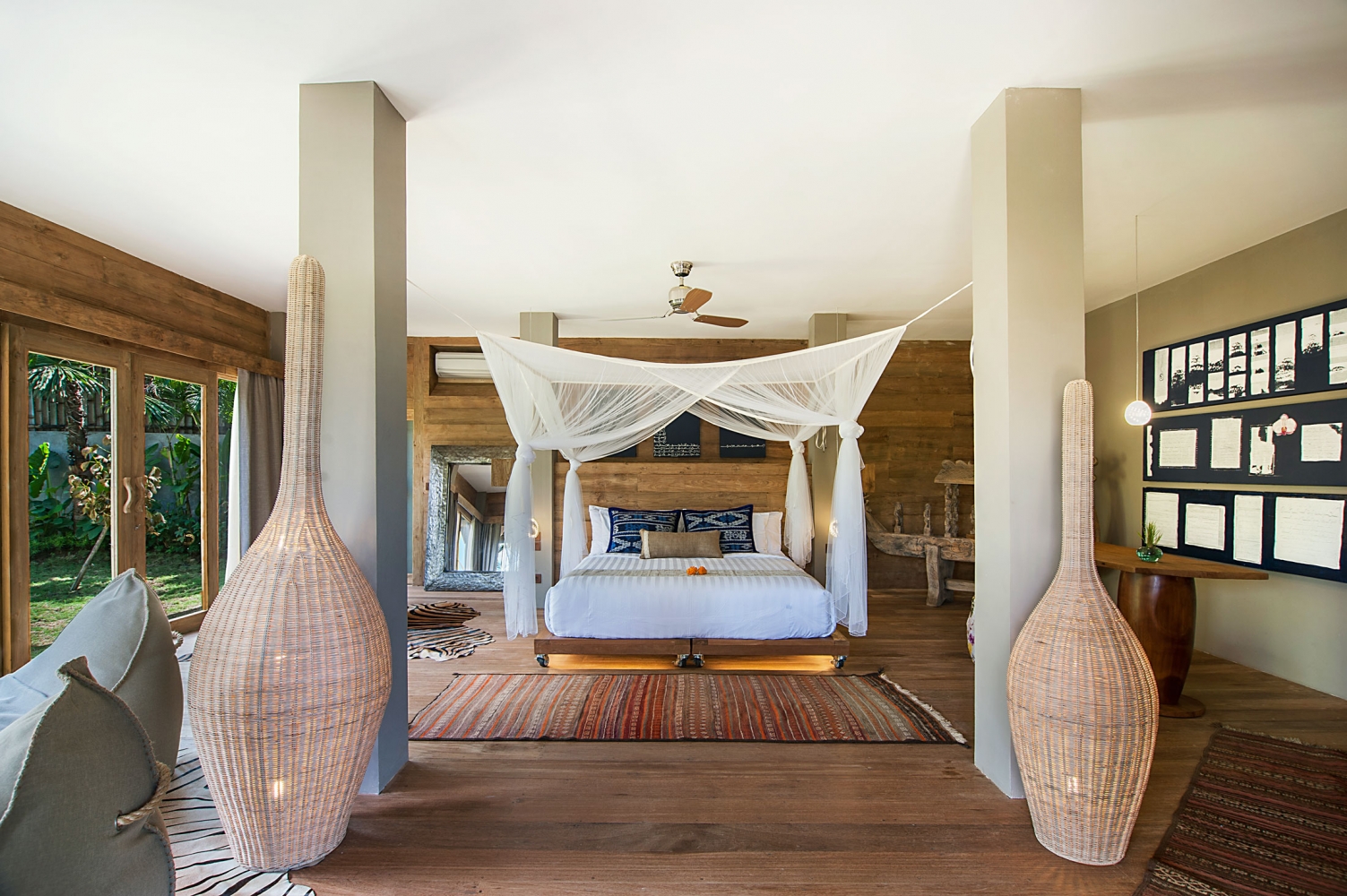 We chose to stay in a Deluxe Garden Suite as it comfortably accommodated two additional single beds, with plenty of space leftover! There was a big walk-through-robe and a spacious family-size bathroom. A fan and air-con kept us cool and comfortable.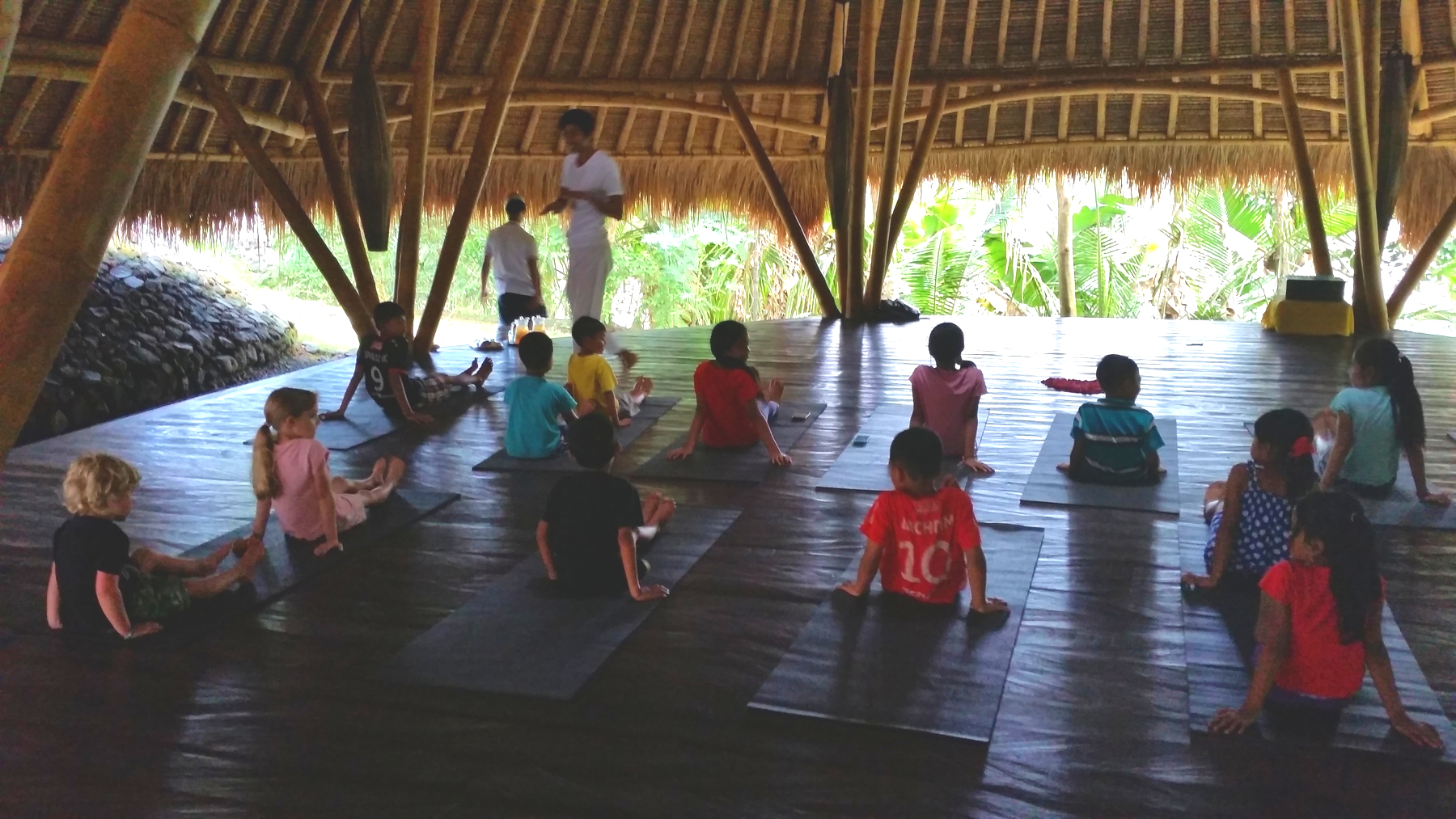 One stand out feature of Blue Karma was the daily community kids activities including yoga, dance, and art classes. These classes are put on at the resort for the local children and the kids staying at the resort are invited to join in. Afternoon tea is served, and it is an excellent opportunity for kids to interact, learn about the culture and support the local community.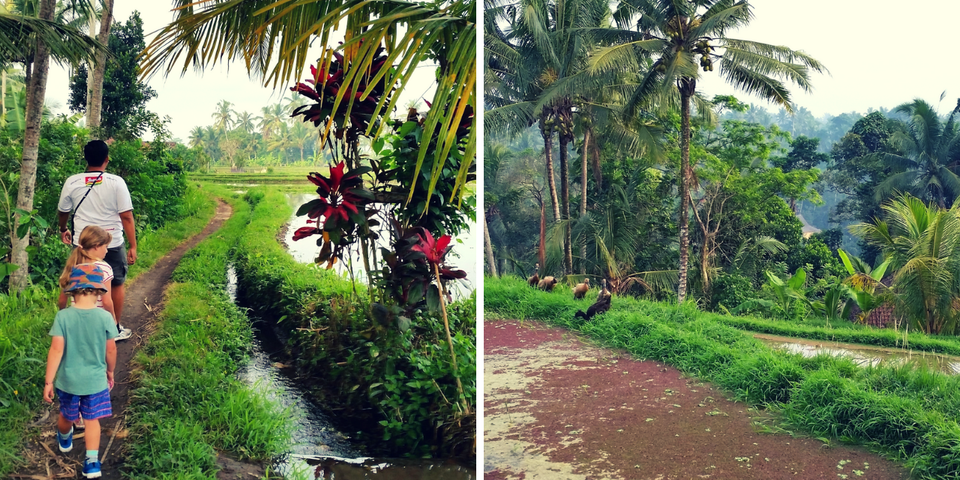 A rice paddy walk on our first morning there was lovely, armed with freshly made coffee and our guide we walked the narrow paths through a sea of green. It was a short, easy walk, so it was perfect for the kids. Ducks walking in a line were a delight, and we stopped to admire local art.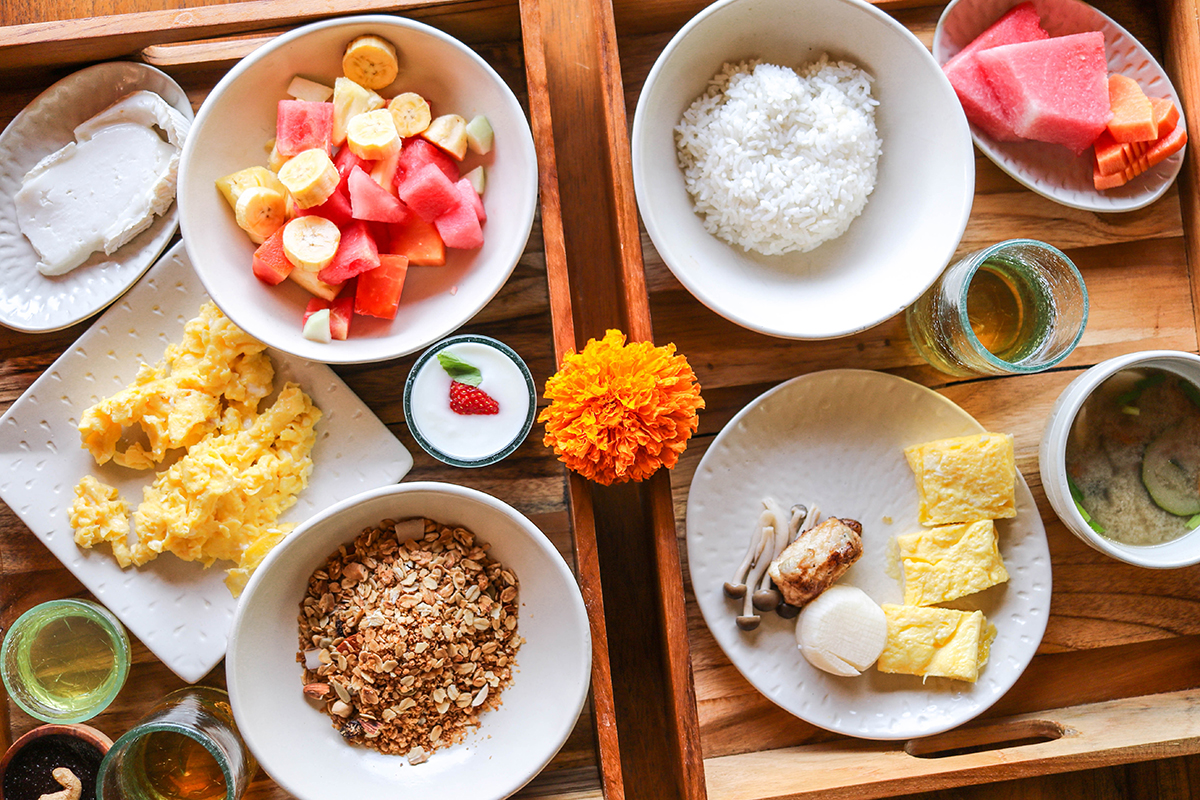 Breakfast at Blue Karma was a treat! As well as a small but delicious buffet, you could order a breakfast tray from a selection including 'Blue Karma,' 'Aussie,' 'Japanese,' etc. With the addition of wellness elixirs such as kombucha, turmeric tonic, and wheatgrass shots, we would head out for the day feeling energized (if a little full!). And with a lovely complimentary afternoon tea to return to each day, we really didn't need lunch!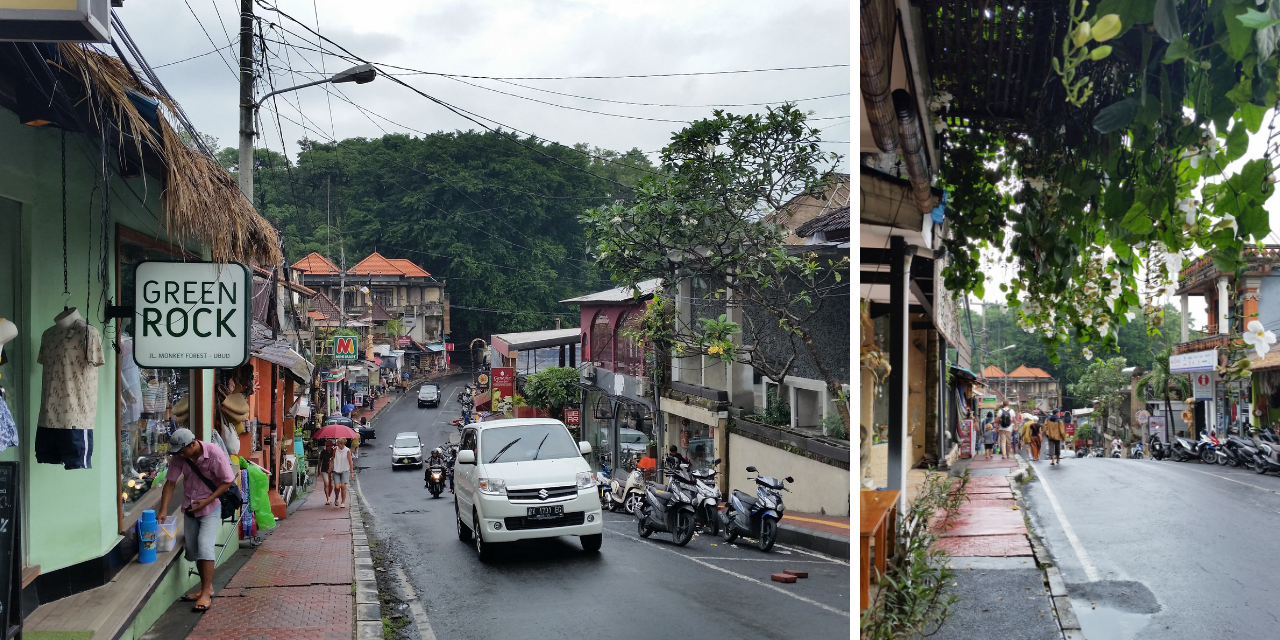 Blue Karma offers an hourly shuttle service into town. The best way to explore Ubud town is on foot as the one-way streets can make for long traffic jams.... besides, there are so many great boutique shops and cute cafes to explore!


Ubud Monkey Forest was an outing the kids loved! I had been hesitant with memories of being chased by teeth-baring monkeys. However, the park is now really well managed and maintained, with monkey keepers stationed around the park to keep the monkeys well fed and under control! They have also removed the more aggressive males from the park, so provided you follow the guidelines and put all loose items away (hats, glasses, etc.), it is quite safe.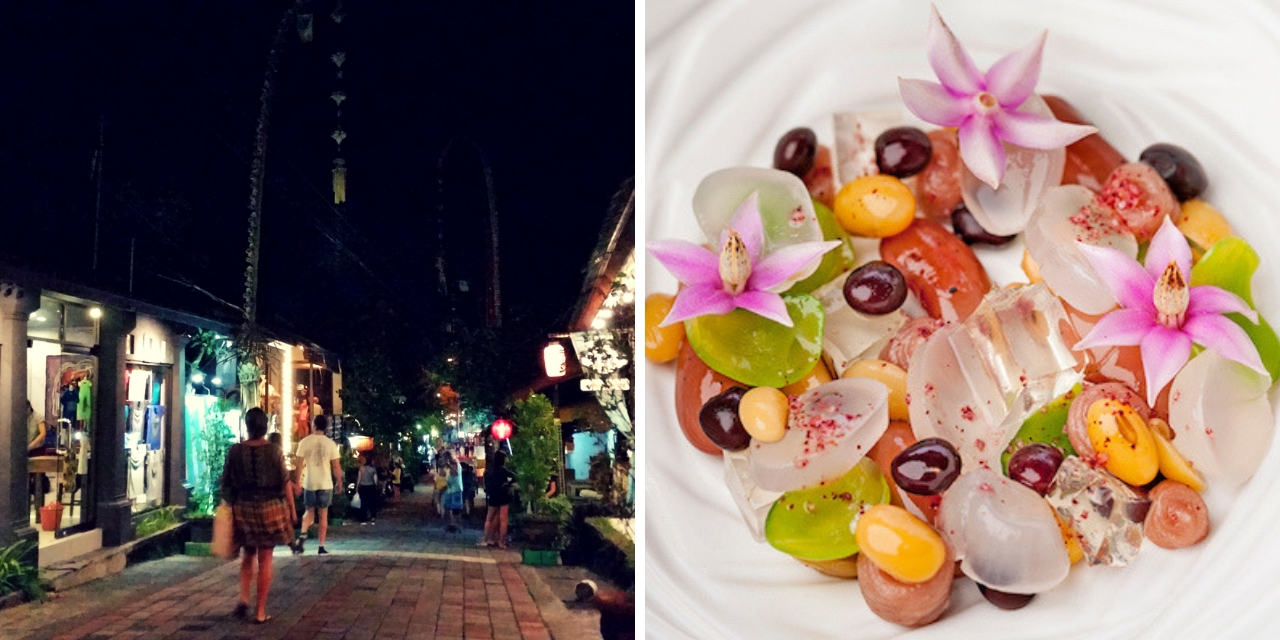 Dining out in Ubud
If you are dining out in Ubud of an evening, I highly recommend taking a walk down Jalan Goutama, a pedestrian-friendly, atmospheric little street lined with funky little restaurants and bars which seemed to be a lot cheaper than those on the main streets. And if you are thinking about dining at Locavore, Ubud's renowned restaurant (no. 22 on Asia's 50 Best Restaurants List 2018), it would be a good idea to book a table as far in advance as possible as it books out months in advance.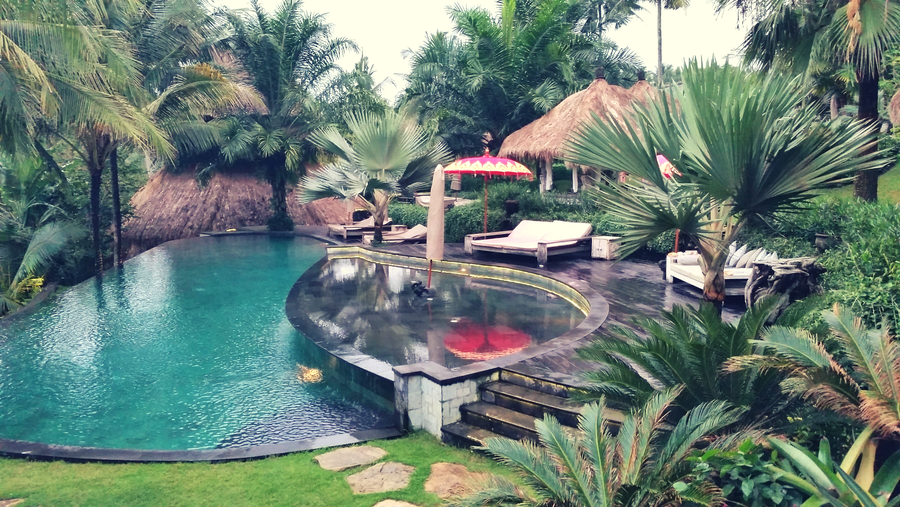 We really loved our time in Ubud, and our stay at Blue Karma was so relaxing (even with kids!). We could have easily stayed a week. There was so much more that I would have loved to see and do in Ubud, such as The Green Village, Ubud Raw Chocolate Factory, Campuhan Ridge Walk, a yoga class at The Yoga Barn, more shopping, eating and just swimming in the gorgeous pool! I suppose we'll just have to come back!

So, did our Bali family adventure live up to our expectations?

Absolutely! We thoroughly enjoyed our little family adventure to Bali... the kids had a ball, and it was great exposing them to a little bit of culture; no one got sick (which was one thing I had been dreading!) and we returned home relaxed and refreshed (well, as refreshed as you can feel after a 4-hour overnight flight!).

Feel free to drop us a line if you'd like us to help you plan your own fabulous Bali family holiday, or ask any questions you may have in the comments below.