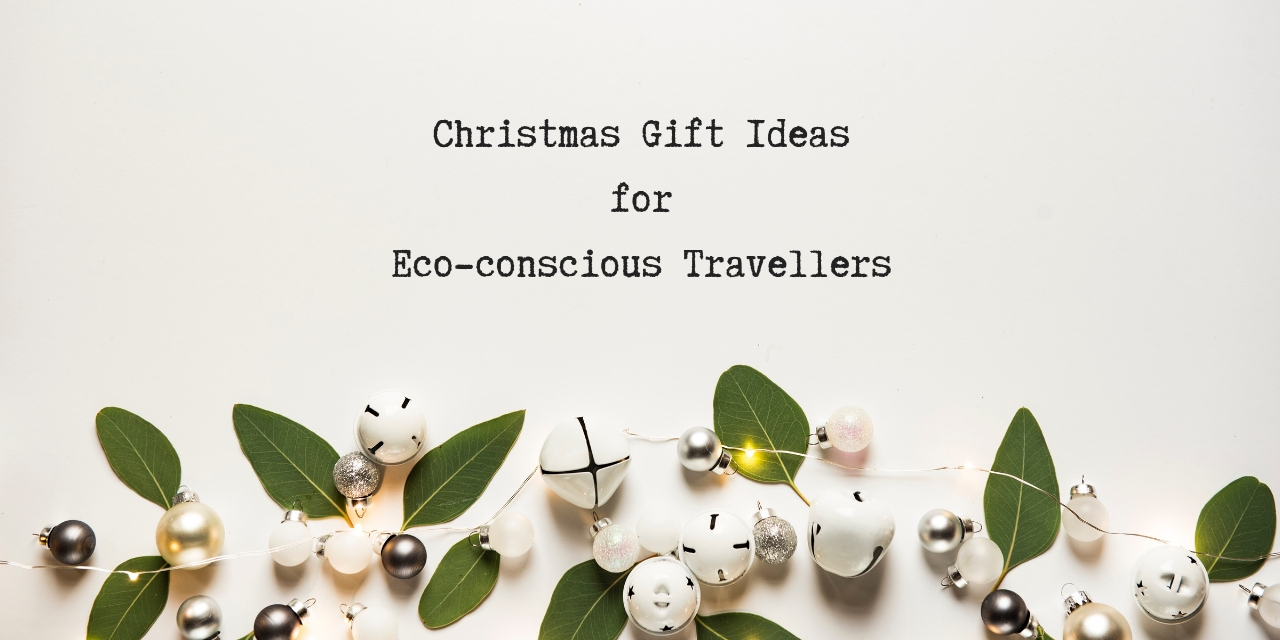 With Christmas fast approaching, we thought we'd help you (and the environment) out with a gift guide for the 'eco-conscious' travellers in your life! PLUS a little giveaway thrown in for good measure!
Below are a few ideas for Christmas gifts that will win you brownie points with your traveller friends & family, and Mother Nature alike!... Or add them to your own Christmas list!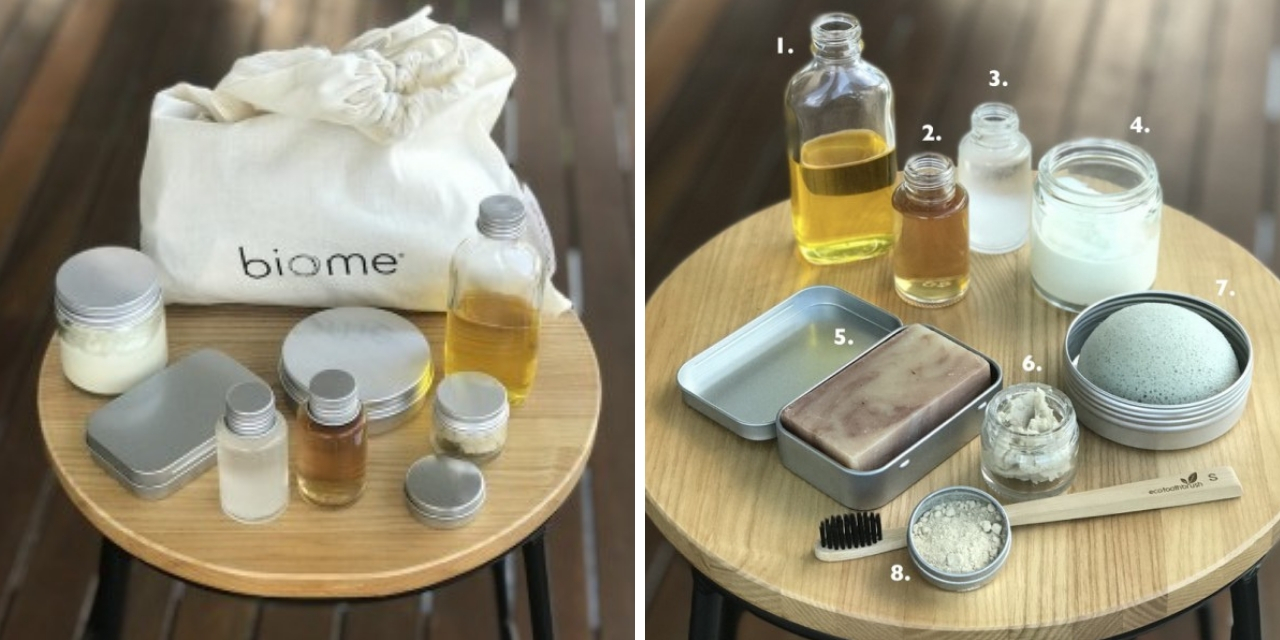 Biome Plastic-Free Zero Waste Travel Container Kit
Turn all your favourite shampoos, creams, etc from home into travel-size versions with this fantastic plastic-free travel container kit. This 8 piece set comes in a handy organic cotton laundry bag. Biome are a 100% Palm Oil Free and Cruelty Free and Toxin Free, Zero Waste store so you can shop with confidence that you won't be harming yourself or the environment. The pack retails at AUD34.95 and you can find it HERE. (Note: contents & toothbrush not included)

We have one of these kits included in our give away! Details on how to enter at the bottom of this article.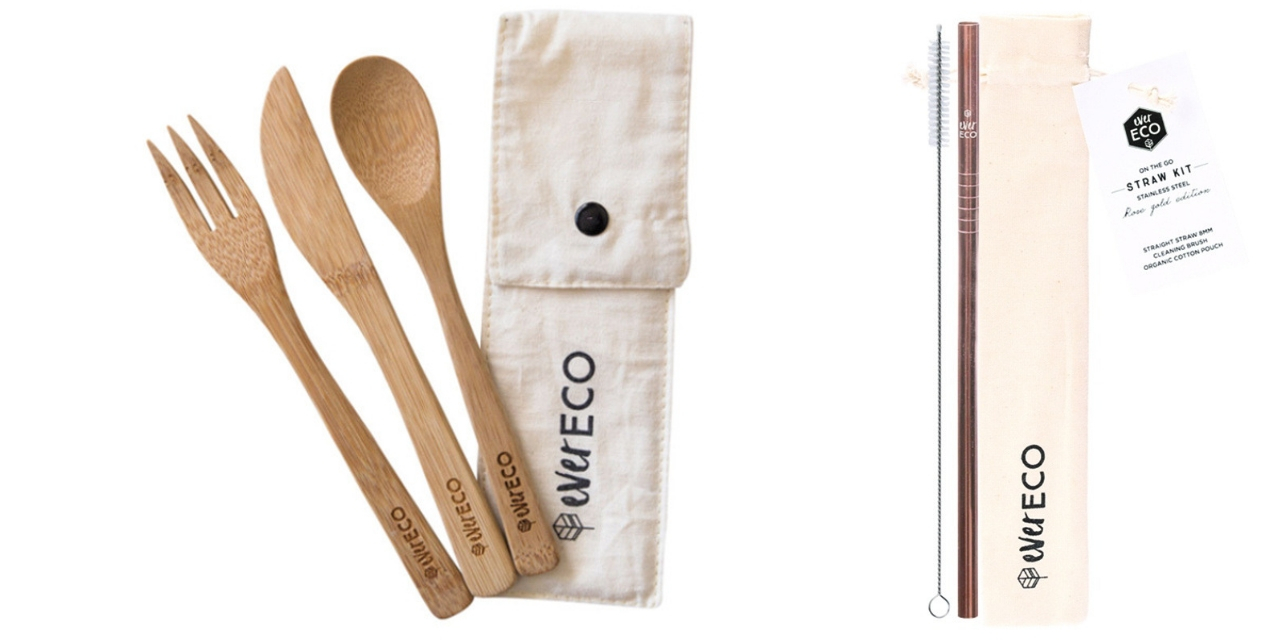 Ever Eco On-The-Go Straw Kit & Cutlery Kit
According to One Green Planet, 6 million tonnes of single-use plastics get thrown out every year, a big portion of which makes it's way into the ocean. Carrying your own re-usable straw and cutlery will ensure you can say no to single use plastics, both at home and when travelling.

Ever Eco's On-The-Go Straw Kits come in a handy organic cottondrawstring pouch, complete with cleaning brush. We particularly like the rose gold edition! The single pack retails at AUD9.95.
The Bamboo Cutlery Set also comes in an organic cotton storage pouch and retails for AUD12.95.

We have a set of each of these in our give away! Details on how to enter at the bottom of this article.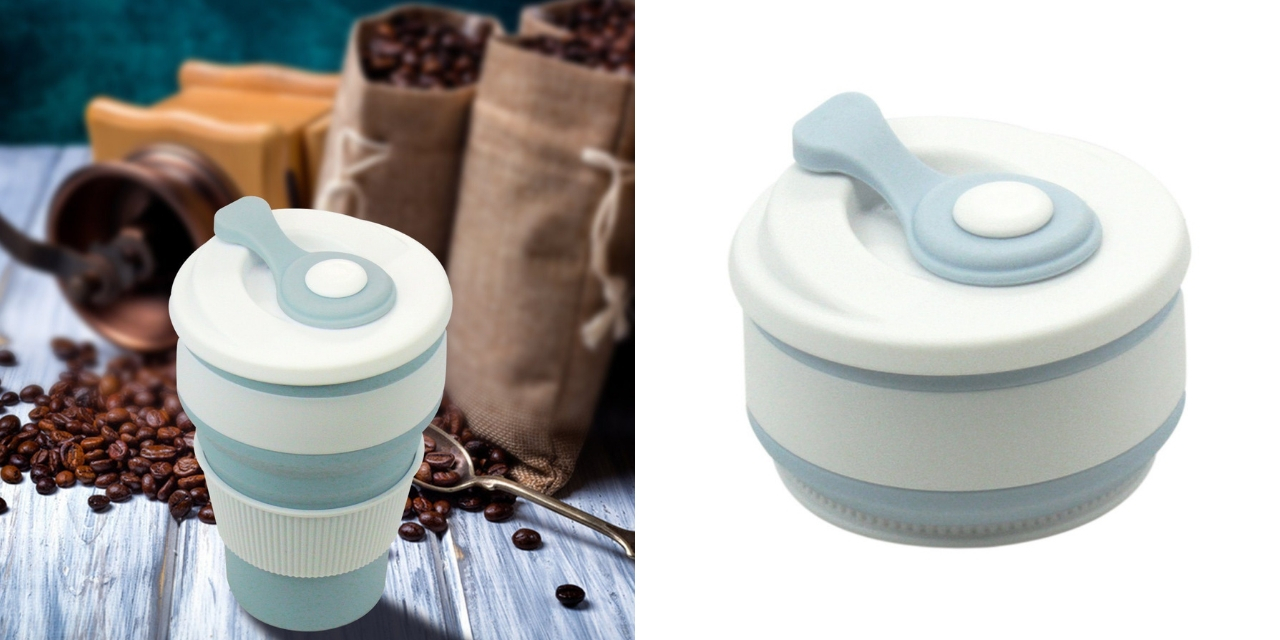 Cupy Reusable Cups
According to Sustainability Victoria, Australians use an estimated 1 billion takeaway cups every year. That's a lot of cups going into landfill. Reusable cups are slowly becoming more widely used, however they aren't always convenient to carry in your bag (especially if it's a large one like mine!). Enter the collapsible Cupy Reusable Cup, made from food grade silicone, it collapses so that it fits nicely in your handbag or backpack. Great for everyday, and perfect to take travelling! RRP AUD14.95.

We have one of these cups included in our give away! Details on how to enter at the bottom of this article.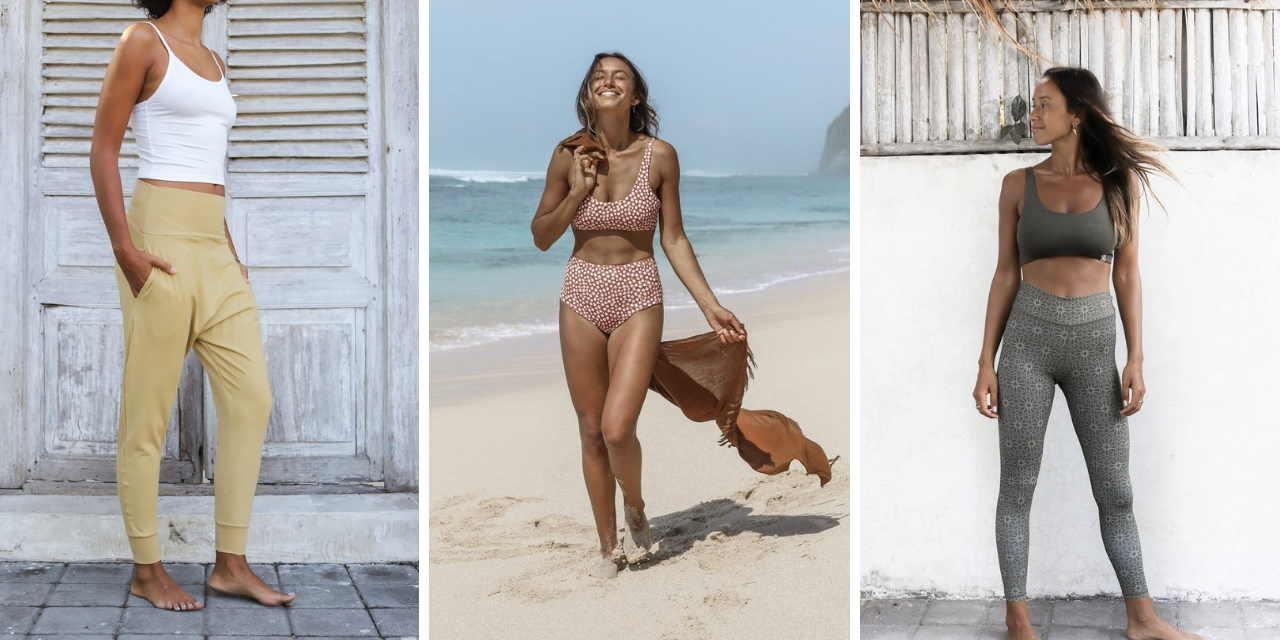 Indigo Luna Yoga & Swim Wear
This range of ethical yoga & swim wear is not only comfortable and stylish, but environmentally friendly. Indigo Luna is based in Torquay, Victoria and garments are made sustainably in Bali using plant based dyes and organic bamboo or a recycled nylon called Econyl. Econyl regenerates global nylon waste by collecting it from landfills and oceans, turning it back into a usable fabric. Perfect for travelling!

Enter our code ARTISAN10 for 10% off all purchases.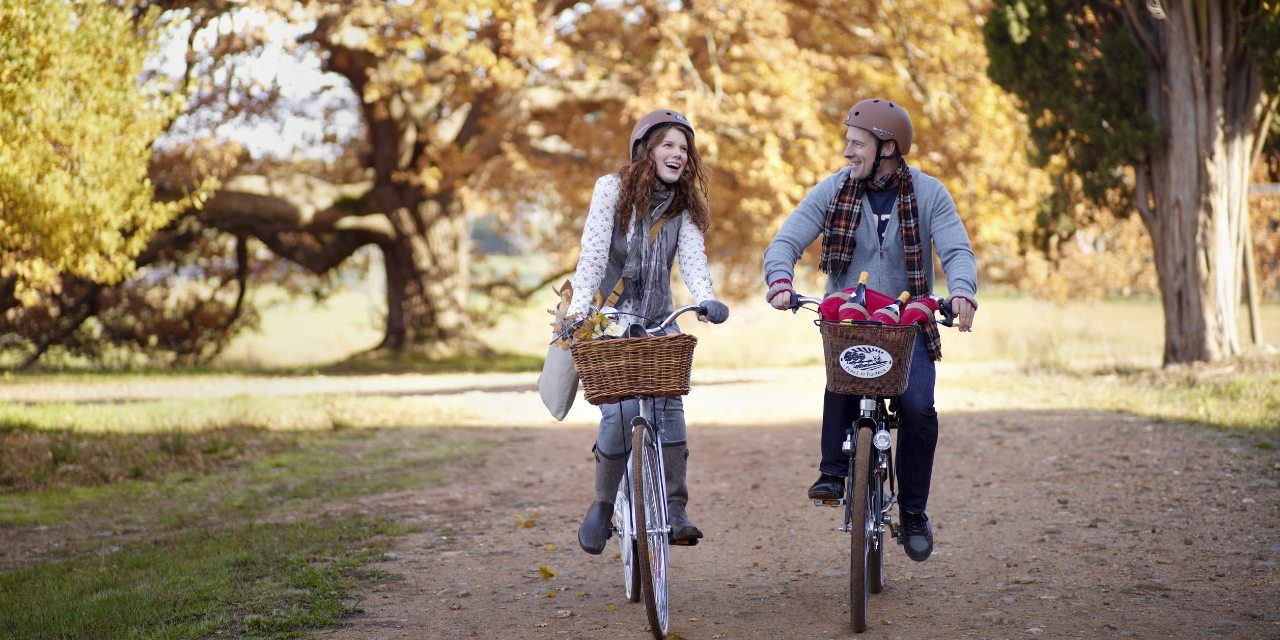 The Gift of Adventure!
Sometimes the best gifts are not 'things' but experiences. Why not give someone the gift of a weekend cycling adventure on our Cycle in Style ~ Beechworth to Bright package? Leisurely cycling on the Murray to Mountains Rail Trail, beautiful accommodation and gourmet food and wine tastings and experiences make this the ideal weekend getaway. Available as a self-guided or group tour. From AUD579.00 per person. Mention this article for a 10% discount! Click HERE for more information.
Well, I hope this has given you some food for thought! Feel free to comment below with some of your own suggestions to add to this list.


*** ENTER OUR GIVEAWAY ***
To go into the draw to win our bundle of goodies, all you need to do is sign up to receive our newsletter by completing the enquiry form below and comment 'giveaway'. The winner will be announced on facebook and instagram, so make sure you head over and follow us :)
Prize includes:
1 x Biome Eco Stores Plastic Free Travel Container Kit
1 x Ever Eco On-The-Go Straw Kit
1 x Ever Eco Bamboo Cutlery Kit
Winner will be randomly selected at 12pm on Friday, 14 December.
** Competition only to Australian residents only
Enquire Now
Please use the form below to enquire about this product.
Please note this is not a booking confirmation, one of our staff will be in touch with further details.


Note: This is not a sponsored post!